As an Amazon Associate, I earn from qualifying purchases.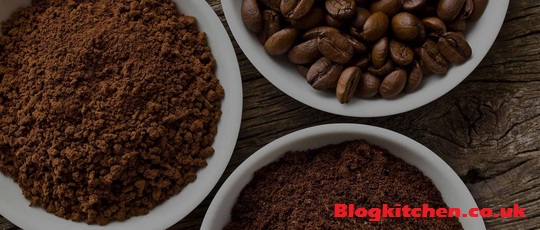 To make great coffee, careful preparation for high-quality coffee beans, adequate water, or modern machines is not enough. Undoubtedly, ignoring how much ground coffee per cup may cause the whole process to go with no sense.
How can we do the measurement properly, and what is the best coffee and water ratio?
Standard Ratio – How Much Ground Coffee Per Cup?
Most of the time, when making a cup of coffee, the standard ratio is 1:18. It means that each gram of ground coffee should combine with 18ml of water.
However, depending on the personal preferences, the golden ratio may be different to best suit yourself. Hence, let's try various instructions and then choose the best suitable one.
The following will be an instruction that guides you through applying the ratio for two standard measuring methods. One is to use the coffee scale, and the other gets done with the coffee scoop.
Applying the ratio for the coffee-scale measuring method
For those who want to focus on the precise measurement, we suggest using a coffee scale. It will not take too much time to do. Firstly, you measure the amount of ground coffee. Secondly, you apply the right proportion for hot water.
One cup is equal to 150ml of water. We have some examples for you to understand easily.
With 8 cups of water
Based on the standard definition that one cup gives 150ml of water. So, we get 1200 ml (8 x 150) of water for 8 cups in total. When applying the 1:18 ratio, the amount of ground coffee needed will be 67gr (around 13 tbsp) of ground coffee.
With 10 cups of water
Ten cups of water mean 1500ml. Then, you need to use 83gr (around 17 tbsp) of ground coffee.
With 12 cups of water
If each cup defines 150ml of water, 12 cups give you 1800ml. Hence, 100gr (20 tbsp) of ground coffee will be the most suitable combination for the perfect coffee.
The ratio for some given coffee makers
With different coffee machine models, brands may suggest different ratios for ground coffee and hot water. Here are some examples:
BrewSense: 120gr ground coffee for 1800ml of water.
Hamilton Beach: 120gr ground coffee for 1800ml of water.
Mr. Coffee: 90gr ground coffee for 1800ml of water.
Cuisinart: 100gr ground coffee for 1800ml of water.
Applying the ratio for the coffee-scoop measuring method
Each typical coffee scoop can hold about 5gr (1 tbsp) of ground coffee. So, with one scoop of ground coffee, the standard water volume will be 90ml.
We love to take the case of a drip brewer as an example. Assuming that it has a water reservoir for 8 cups of water (around 230ml), you should add approximately 12 scoops of ground coffee into the filter basket.
With a French press, you also can do the same math. You determine the water volume first, and the next step will be for the number of coffee scoops added.
Conclusion 
Now, the story changes and most of you know exactly how much ground coffee per cup. The standard measure helps you to keep coffee at nearly the same flavour after every time you make the process gets done.
If you have any more questions regarding this coffee measurement, feel free to drop us a line. Thank you, and see you soon in the up-coming article!