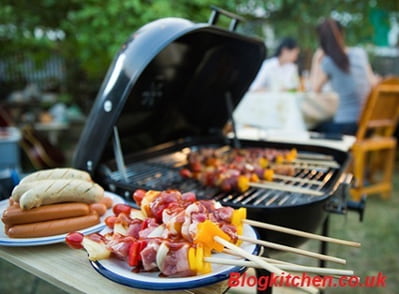 The heat source is the heart and soul of a proper kitchen, but the grill is the life of the party in the backyard. If you plan to have your entire family over for festivities, you better prepare this piece of cooking equipment for burgers, sausages, vegetables and more in your storage. Still, which one should you get?
Let's read into this electric grill vs charcoal grill comparison and know more! Maybe after reading, you will be able to make a decision on what to buy!
Electric Grill Vs Charcoal Grill: Comparison Chart
Before diving into further details, we have this handy chart for you. This will serve as a TL;DR version of the post you're about to read, as well as a recap for later visits in case you forget. Read here:
| | | |
| --- | --- | --- |
| | Electric Grill | Charcoal Grill |
| Fuel source | Electricity | Charcoal |
| Space | Does not require to be indoors or outdoors. Does not take that much space to operate | Requires to be outdoors. Since it emits a lot of heat, flying ashes and smoke, it should be operated outside and away from flammable materials. |
| Commonness | Not very popular, because it's not what the public imagines such a frame of bars should be. | This equipment is widespread and available at many price points, all due to its long-standing presence on the market and popularity on mass media. |
| Flavour | Do not infuse smoke into the cooking process, therefore being unable to provide the "smokey" flavour. | The most effective at enriching the flavour with its smoke. You can also opt to add other ingredients to the heating chamber for the smoke to be even more aromatic. |
| Maintenance | Cannot be washed while plugged in. While all removable parts are washable, the central heating unit should not be in contact with water at all. | Can be washed with hot water. All parts including the body, the grease trays and heating plates can be removed and cleaned separately. |
A Deep Comparison
Let's look through what makes these grills so great in the first place and compare them in the categories below: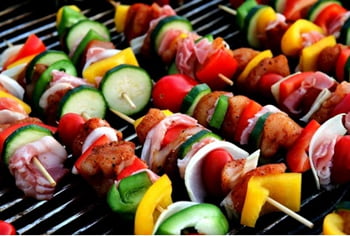 1. Energy Source
Let's talk a bit about electricity and charcoal for a moment.
Charcoal produces smoke: that's something any third-grader can tell. But that smoke can add a lot of flavour and aroma to your food, especially protein. People have been adding citrus peels, lobster shells and bones to the fire so as to enhance the texture and fulfilment from BBQ. You might cough a little after a few hours, but you'll have delicious food.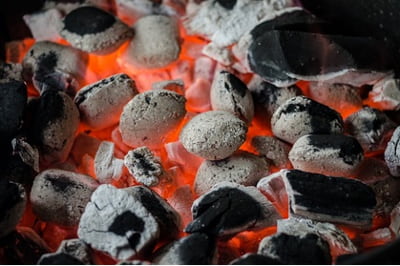 The electricity ones are clean and smokeless, so they can be used inside the house as well. As they do not send sparks flying,  you won't have to worry about placing it next to other appliances and materials. Environmentally, this equipment is not entirely clean, but at least it's better than charcoal.
 2. Maintenance
If you have ever hosted a feast with charcoal grills, you will know how annoying it is to wash them afterwards. There is no telling where oils and grease can splash and leak into, so you will have to dismantle the equipment and wash each part one by one. You will also have to use hot water, or the grimes that build up on your equipment will burn your food before it can cook next time.
Now for a bit of good news: If you plan to wash electricity grills, you will have a much easier time.
The only part that grease can get to and contaminate is the rack or grilling plate, so all you have to do is remove it and rinse with water.
Conclusion
That should be all about the battle between electric grill vs charcoal grill! All in all, the choice depends majorly on the type of food you want to cook, your wallet, the size of your storage, and maintenance. Which one will you opt for, then?
We hope this article was helpful for you and your family, and we wish you the most wonderful backyard parties!