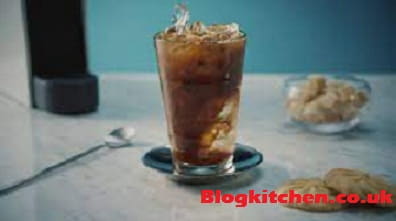 Enjoying a cup of Nespresso iced coffee is a necessity on hot summer days. Many people enjoy this drink because of the delicious taste combined with the coolness of the ice.
So do you know how to make iced coffee with Nespresso at home? This article will help you make your own delicious coffee cups with very simple steps. Let's get started!
Select Delicious Nespresso Coffee

Choosing good coffee is an important step in getting a perfect cup of coffee. A delicious Nespresso is when the coffee beans are well roasted to get a rich flavour.
By brewing under pressure, the natural acids of the coffee beans will dissolve more quickly, explaining why espresso often has a sour taste. For this reason, you should also choose low-acid coffee.
Most people use high-quality Arabica coffee to make Nespresso. To make espresso taste sweeter and denser, people blend Brazilian and Ethiopian Arabian coffee beans.
However, these types of coffee do not have the rich aroma and taste as ones mixed between Indonesian and Colombian Arabica. In addition, those who love coffee with a cereal taste and lighter colour can combine Peruvian and Ethiopian coffee.
If you are fond of a milder iced coffee taste with a fresh, slightly sweet taste, combine Java coffee from Kenya and Indonesia.
All of the above are popular types of coffee. Feel free to explore your options depending on your preferences.
To make a good Nespresso cafe, you need a Nespresso machine. The machine will automatically prepare every step, from grinding the coffee beans to the final product. It's very simple, just follow the following steps and you will have a delicious cup of coffee right away.
How to Make Iced Coffee with Nespresso?
Ingredients for Making Iced Coffee
The ingredients for making espresso are still coffee beans with strong flavours. The nice thing about making iced coffee by using this method is that you can choose your favourite coffee flavour.
You need to prepare the following items:
Nespresso coffee machine
Condensed milk
Ice cubes
Sugar or sweetener, coconut, vanilla (depending on your preference)
Above are the ingredients you need to make a delicious iced coffee. Below will be the steps on how to make coffee.
Steps to Make Coffee
First, turn on the Nespresso machine and fill the tank with enough water.
Then, let the water flow through the Nespresso machine to warm it up by pressing the Lungo button. Put a cup under the machine to catch the water, then pour this water away and put the cup back in its place.
Put milk into the Aeroccino machine to create milk foam. Depending on your preference, you can choose to use whole milk or low-fat milk.
When adding milk, press and hold the button for about 5 seconds until you see a blue circle. This circle indicates that cold milk is being foamed. Notice that the red circle is for making warm milk. However, you may not need to foam the milk if you don't like it.
Now put your coffee into the Nespresso machine and press the button. Put a few ice cubes in the cup you prepared. The Nespresso machine will automatically pour the heated coffee into your cup. Stir the coffee and ice until the coffee is cold enough.
It will be fluffy and become frothy when frothing the milk, so you swirl the milk evenly with the foam inside the can. Next, pour the frothed milk over the iced coffee.
You can add flavour to your iced coffee by adding your favourite sweetener, coconut, vanilla, or chocolate. Or you can add a little cinnamon for a more fragrant cup of coffee.
Conclusion
After this article, learning how to make iced coffee with Nespresso is quite simple and easy. You only need to prepare enough ingredients, choose the right coffee flavour and have a quality Nespresso machine with many functions.
Hopefully, this article will help you make delicious quality coffees that are safe for you and your family on hot summer days. Thanks for reading!