As an Amazon Associate, I earn from qualifying purchases.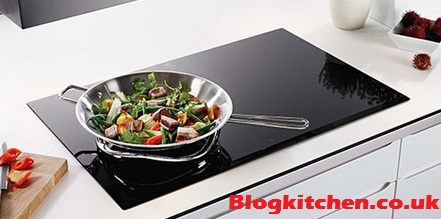 An induction hob will be extremely useful for your new student hall due to its ecological friendliness and safety. If you start living alone, let's consider buying one. However, it must be challenging for those first-time users who have no idea of how to use an induction hob.
Do not worry, as we have written this step-by-step instruction to help you dig into necessary information. Scroll down to find out more.
How To Use An Induction Hob?
Before using an induction hob, you must have suitably specific pots and pans to work on the induction surface. That is because this product uses electrical induction, not thermal conduction from a flame or electrical heating element, to heat a cooking vessel.
For this reason, let's consider those made from a magnetic grade of stainless steel or cast iron. In case copper and aluminium pans have additional magnetic layers onto the bottom, they can work well on your hob.
You can use the magnet to check if it sticks to the bottom of the pan. If yes, this pan is what you are looking for. Do not forget to check for the induction pan symbol on the label or confirm an induction hob compatibility on the specification.
It is a must to read the manual carefully and keep following the manufacturer's instructions. Besides, you need to check all the function buttons to ensure they are working properly.
Now, let's move into the main part. Rest assured that using this induction hob is extremely effortless with a few steps.
Firstly, you must switch on the red switch above the hob so that the unit conducts electricity.
There are some hob rings on this device, so let's place your pan on one of the rings you intend to use. Of course, you have to align the cookware with the centre of the ring drawn on the top surface of your hob. Noticeably, do not drag the pans on the glass surface to avoid thumps and scratches.
Next, keep your finger down on the power switch on the appliance until it lights up. It is noticeable that the heat is generated only when you put an induction pan on the hob.
Now it is your cooking time. Remember to select the sensor that relates to one out of multiple rings you wish to you. Besides, you can adjust the needed temperature by pressing the plus or minus sensor buttons.
Each dish needs the right heat to be cooked perfectly. Rest assured that the heat from an induction hob is similar to a traditional oven.
Once you have done the cooking, let's press down the power button again to turn your induction hob off.
All the steps sound simple, even for first-time users to follow. We believe that you can do it by yourself since the second usage.
What To Remember Before Using Induction Hobs?
There are some notes you must remember while using this induction hob.
Always pay attention to the hob while it is turning on.
The induction hob should not be utilized as a storage or work surface.
Keep your cookware stable on a big, flat, and non-metallic surface so that it will not tip over and cause a severe accident.
Never put flammable liquids and materials near the induction hob to prevent fire.
Keep your appliance away from such objects that are affected by a magnetic as TV, radio.
Always turn off the induction hob or set the cooking zones to "0" when you do not use it.
Never use sharp objects or abrasive cleaning agents to clean the appliance.
In Conclusion
Have you put all your concerns about how to use an induction hob to rest after consulting our detailed guidance? We do hope the answer is yes.
There is no doubt that this appliance plays an important role in your cooking life. From now on, you can utilize it to enjoy your independent lifestyle without the help of your parents.
If you have any confusion, please leave it in the comment section below. We are willing to reply to you soon.