As an Amazon Associate, I earn from qualifying purchases.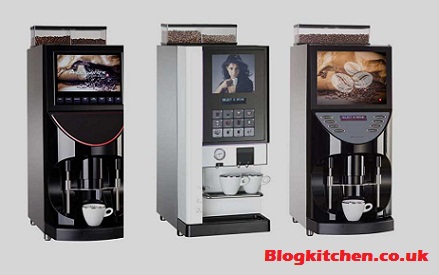 What coffee machine is the best? A thorny question is bothering your mind when there are many types of coffee machines in the market to select. Meanwhile, millions of coffee machine reviews on the Internet helplessly contribute to your buying decision. So we are here to serve you.
Firstly, you need to know that choosing the best coffee machine depends not only on your preference of coffee type but also on money, time and effort you want to invest into the brewing process. Secondly, keep scrolling down and read this post attentively.
What Is The Best Coffee Machine? The Most Affordable Coffee Machine
1. The best manual espresso machine
If you are looking for an espresso cup manually served, the best option for you is a manual espresso machine. By its flexibility, you can enjoy a delicious drink from espresso to ristretto to cappuccino. This machine promisingly brings the best-tasting coffee to kickstart your mornings.
However, this machine has its downsides that you should consider carefully before buying it. You will need to manually grind, tamp coffee correctly, steam milk, clean the machine and repeat the process for every cup. Hence, it is quite time-consuming for you to savour a cup of coffee.
To execute the manual brewing process, we highly recommend The De'Longhi Dedica Style for the best affordable coffee machine.
2. The best bean-to-cup coffee machine
Though the bean-to-cup coffee machine has a higher price, it is very convenient for users to make a cup of coffee. You simply pour the coffee beans and water into the machine, then sit back waiting for your perfect cup.
Besides, you do not have to clean the machine after every single shot, making it much more time-saving. The manufacturer has also added a steam arm so that you can froth the milk as well.
At a rock-bottom price of under £400, Krups EA8108 Automatic Coffee Machine will be your best bean-to-cup coffee machine option.
3. The best pod and capsule coffee machine
Should you prefer making coffee with pods and capsules, buy a coffee pod machine. Each pod and capsule contains a perfect amount to pop coffee in, so your task is just selecting the type with the strength and flavour you drink regularly. After the process is done, there's no hassle left behind, no mess and the taste is so consistently good.
On the other hand, using pods and capsules tends to be more expensive and less environmentally friendly. The machine also heats up quickly, so you should drink your coffee cup right away.
Nespresso Essenza Mini is now available at a super affordable price that is not above £100. Get one in case its criteria meet your needs.
4. The best filter coffee machine
You want a plain and simple coffee mug, or want to make enough coffee for several people in your family instantly, a filter coffee machine will be a great choice. It is rapid and easy for you to use because you only need to prepare ground coffee for your drink.
Conclusion
We hope that our post of "What machine is the best?" will help you select your best coffee machine. The list of affordable options mentioned previously is for everyone who concerns. Be free to share your enchanting moments with the favourite coffee maker. If you have any options to introduce, leave a comment in the box below. We will be happy with that!